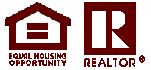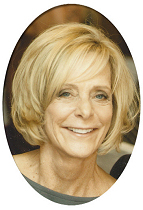 The Kristin Realty Group, a team of experienced professional realtors in Scottsdale, Arizona, is headed by Kathy Kristin as its Real Estate Broker. Kathy is a member and graduate of REALTORŪ Institute and has over 25 years experience as a licensed Real Estate Agent and Broker in Arizona and Nevada. She has been a licensed Real Estate Broker since 1990, and she specializes in land development and high-end custom homesites. This is the kind of experience you deserve; someone who is well versed and is well known in both the real estate and financial fields. Working with the broker gives you that extra edge. Purchaser or seller, you have a higher comfort level knowing the person working with you possesses the experience necessary to give your needs the personalized attention necessary to get the job done efficiently and promptly.


The Kristin Realty Group
34522 N Scottsdale Rd, Ste 120-488
Scottsdale, AZ 85266
Telephone: (480) 657-7877
Cell Phone: (480) 363-0128
email: kathy@kristinrealty.com
Please note: The information on this website is deemed to be correct but is not guaranteed. All properties or information contained herein are subject to prior change, modification, sale, or withdrawal from the market. No offer for sale or lease may be made and no offer to purchase or lease may be accepted until issuance of the final Arizona Public Report. Renderings, photos and sketches are representational and not accurate. The developers reserve the right to make modifications and changes to the information contained herein.
This website designed and maintained by WebWalker Design Systems.